There is no question that becoming a physician is at the top of demanding, yet rewarding, career paths. A great deal of doctors are inspired to practice medicine because of their lifelong passion for learning and helping people. Others enjoy the intellectual challenge of diagnosing illnesses and working on complex medical issues.
But the journey to practicing medicine involves many years of rigorous studying, getting good grades, and preparation. Usually, students graduate medical school at 26, followed by three years of internship and residency. Add to that an additional three to seven years for a specialty, and most doctors don't begin their careers until well in their thirties.
Medicine is a unique field with countless opportunities, but it also takes discipline, perseverance, and a huge time commitment. If you think becoming a doctor is the right choice for you, then read on to learn the average age someone becomes a physician.
The most common path
The most common route to becoming a physician involves completing a bachelor's degree, followed by medical school, and then 3 years or more in a residency program for a medical specialty. At the very least, the entire process can take 11 years, putting the average age for a beginning doctor at 29 or 30.
But some students pursue a non-traditional path on their way to medical school. Some major in degrees other than the sciences, take a gap year after they graduate college, or work in a different field for personal growth.
GUIDES
The Essential Guide to Retirement Planning
A 4-part series that answers key questions about building your plan, positioning your investments, and more.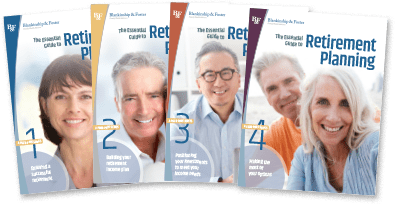 FREE Download
Non-traditional students also often have families or existing careers, which can add more time to their studies. These types of students may choose to study part-time or take reduced course loads in order to be with their families or create a work-life balance with their careers.
Of course, being a non-traditional student can make the journey through medical school even longer. To meet the requirements for medical school admissions, students may need to complete additional coursework or enroll in post-baccalaureate programs which can take a full year or more to complete.
Even then, getting accepted into medical school is highly competitive. The application process alone includes various requirements including standardized tests (such as the MCAT), letters of recommendation, interviews, and a strong academic record. It can take multiple application cycles to secure admission, leading to more delays.
Furthermore, medical school is rigorous and demanding. Some non-traditional students may encounter academic difficulties or struggle with specific subjects, which could lead to repeating coursework or taking additional time to complete their studies. Still others may sail through their coursework but choose to engage in research during school.
Conducting research allows students to contribute to the advancement of medicine, gain research skills, and develop critical thinking abilities, while making them competitive candidates for residency programs or future research opportunities. But it is also a time-consuming process that requires medical students to balance their curriculum and clinical rotations with their research projects.
ACCREDITATIONS & AWARDS
We're proud to have been honored by some of the organizations in our industry.

MORE Details
A research year is typically a one-year period outside of the normal medical school curriculum, where a student collaborates with a specific researcher, physician, or department to further their research by producing abstracts, publications, or presentations. Engaging in research on top of a medical degree can be very demanding, especially for students who are more comfortable with a school or hospital schedule.
By the time non-traditional students finish their projects, schooling, and residency, they might be in their late 30s before they are fully licensed to practice medicine. But for those willing to put in the long hours, hard work, and dedication, becoming a doctor is worth the struggle.
Perfecting your plan
It is important to remember that no matter what path you choose, you can have a successful and rewarding career in medicine. And just as there are several non-traditional avenues to becoming a doctor, there are as many non-conventional career options. What's more, you can bring a unique perspective to solving medicine's most pressing problems.
Besides the work there are other areas that physicians – and future physicians – must navigate. Luckily, assistance is available.
Are you in medical school or in residency and have significant student loans? Questions about net worth by age for doctors? As financial planners specifically for physicians, Blankinship & Foster can help you manage and consolidate your loans. For over 30 years, we have provided thoughtful financial planning and investment advice that protects and grows wealth. If you plan to become a physician and have questions about your financial future – including what's involved in owning a home – we can help make your dreams a reality.
---
Disclosure: The opinions expressed within this blog post are as of the date of publication and are provided for informational purposes only. Content will not be updated after publication and should not be considered current after the publication date. All opinions are subject to change without notice, and due to changes in the market or economic conditions may not necessarily come to pass. Nothing contained herein should be construed as a comprehensive statement of the matters discussed, considered investment, financial, legal, or tax advice, or a recommendation to buy or sell any securities, and no investment decision should be made based solely on any information provided herein. Links to third party content are included for convenience only, we do not endorse, sponsor, or recommend any of the third parties or their websites and do not guarantee the adequacy of information contained within their websites.