Charanay Huynh
| Office Manager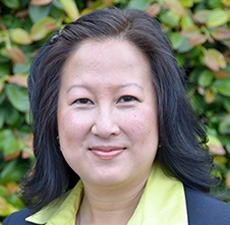 Charanay joined Blankinship & Foster in 2002 and has worked in the financial services industry since 1996. She is responsible for managing the overall administration of the firm, including human resources, compliance, and financial reporting. She oversees the Client Service Department which provides assistance and support to the firm's advisors and clients. She is a member of the Compliance Oversight Committee and is responsible for assisting the Chief Compliance Officer in his day-to-day management of the firm's compliance program.
Charanay continually monitors current systems and procedures in the department to find ways to improve the efficiency and workflow. She is the "go to" person for everything else that doesn't fit in any one department.
Charanay received a Bachelor of Science in Accounting and Finance from Portland State University in 1996.
Originally from Portland, Oregon, Charanay and her husband moved to San Diego in 2001. They have a son and a daughter. In her free time, she enjoys spending time with her family, watching her son play soccer, and entertaining friends. Her hobbies include reading, hiking, and photography, with her children as her main subjects.