Who We Are
Blankinship & Foster is an independent, fee-only financial management firm in San Diego. Our goal is to provide clarity, confidence and direction for your financial future.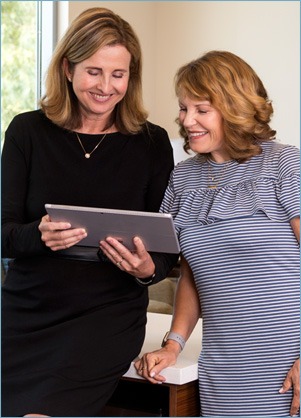 Our thoughtful and experienced team of financial advisors help you make smart decisions across a broad spectrum of matters. We understand the challenges you face in retirement, such as how to sustain your retirement income, and we work with you to solve them.
For over 30 years, we have helped clients successfully transition into retirement and navigate life events. We've done this by listening and understanding what's important, having meaningful conversations, and working alongside our clients to find solutions.
We invite you to learn more about us, our approach and the importance of working with a fiduciary.
Here is where you can get some downloadable Print Materials for your own education, or to share with a friend or colleague.
Blankinship & Foster Core Values
Provide clients with the highest quality comprehensive financial planning and investment management services
Always act in the best interest of our clients
Demonstrate consistent integrity, candor and imagination
Assist all employees in attaining their highest level of achievement and professional satisfaction
Earn the highest public regard and set a standard of excellence in the profession
Founded in 1989
John T. (Jack) Blankinship and Charles Foster shared the same passion about doing their very best for the clients they served, even when it was not in the best interest of the firm. LEARN MORE
Our clients
We actively listen to and serve about 240 clients — each with their own story. LEARN MORE
Fiduciaries first
We are fiduciaries, and it's not just a word. It's a binding commitment to put your interests first. LEARN MORE
What's a fiduciary?
A fiduciary is a person with a legal responsibility to act in their clients'best interest and not for their own benefit in all of their financial recommendations and actions. LEARN MORE
No commissions
We do not accept commissions. This completely changes the way that we approach our business and our clients. LEARN MORE
FAQ
We're happy to answer any questions you have about our firm and our processes. Below are answers to some of the questions we receive most frequently. LEARN MORE