In the Community
Blankinship & Foster is committed to the San Diego community. We believe it is critical to be a force for positive change locally and nationally, both in our industry and our community.
Community service
Our team devotes many service hours, in addition to financial support, to a number of worthy causes each year. Below are some of the recent non-profit organizations with which we have worked.
San Diego's Monarch School
Members of our team recently volunteered at San Diego's Monarch School as they hosted their monthly farmer's market. Monarch School serves over 300 unhoused students in San Diego, and the farmer's market provides donated fresh produce to support the food needs of students and their families. Monarch School is the only comprehensive K-12 school in the U.S. developed specifically to serve unhoused students. We were honored to partner with Monarch in carrying out their mission!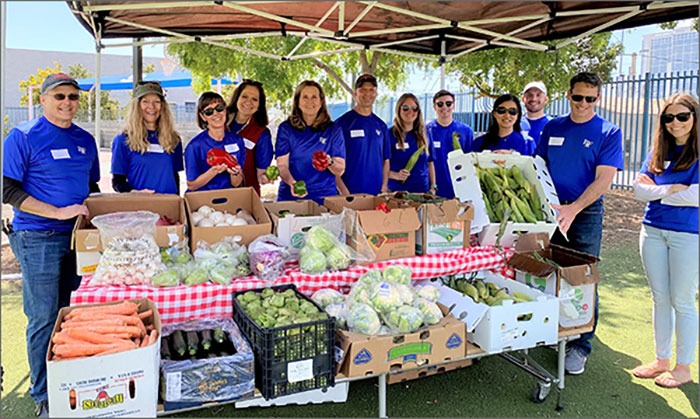 San Diego Half Marathon
The festivities began with an in-office lunch to provide our B&F runners with encouragement and some carb-loading fare. It was a chilly start on race day with temperatures hovering around 45 degrees. Four of our team members ran the half marathon and two ran the 5k. Some joined family members and friends and others navigated the course solo (along with over 6,000 other runners). Our team kept track of each other's progress so we could cheer each other on along the course and near the finish line. Overall, it was a great team-building event that will likely become a B&F tradition!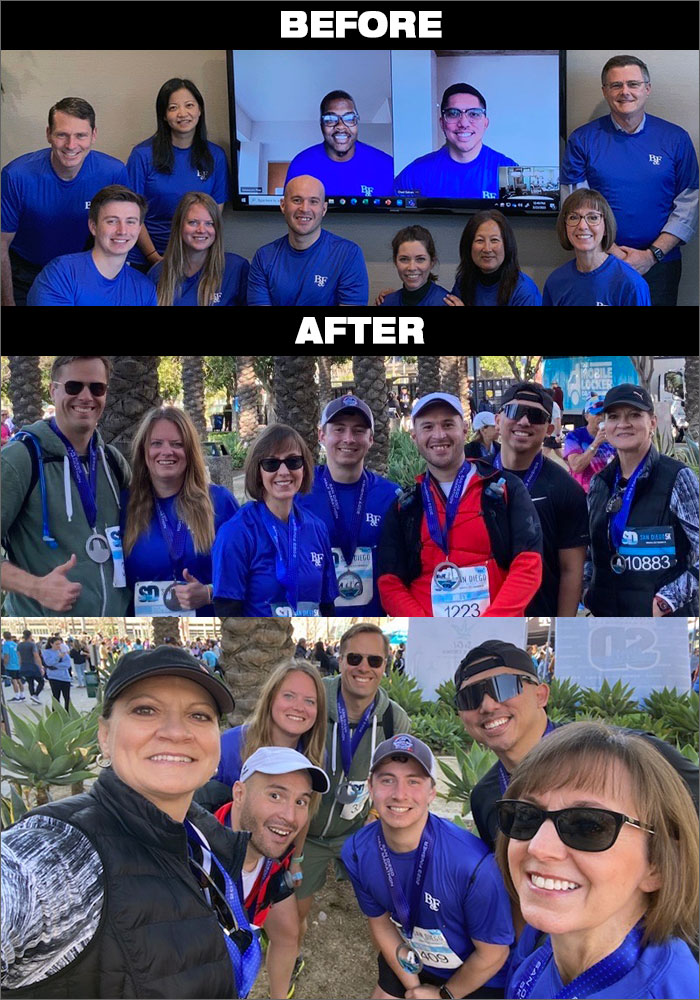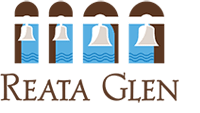 Presentation in Senior Community
Our own Monica Ma and Teresa Kakadelas gave a presentation at the "Wizards of Wall Street" event in a community just east of San Juan Capistrano in southern California. This monthly meeting serves to inform senior adults about investing, managing money, and other critical skills especially necessary later in life. Hosted in the community of Reata Glen, the event is attended by dozens of people, who are eager to learn.

The Carlsbad Charitable Foundation
The Carlsbad Charitable Foundation of the San Diego Foundation is a resource for information about charitable giving and community needs. Stefan Prvanov serves on the Grants Committee.
The YMCA of San Diego
The YMCA of San Diego focuses its work on youth development, healthy living and social responsibility. Stefan Prvanov serves on the Gift Planning Advisor's Council for the YMCA of San Diego.
Girl Scouts San Diego
Principal and Partner Rick Brooks has served for seven years on the Board of Directors of Girl Scouts San Diego. As the leader of the Girl Scouts San Diego board, Rick has an important role in guiding the organization to achieve its mission of promoting and helping develop girls with courage, confidence and character.
Rady Children's Hospital Foundation
Rady Children's Hospital Foundation helps fund lifesaving technology and research, and helps financially support children with little or no private medical insurance. Jon Beyrer has been a Trust and Estates Committee member of the foundation since 2009 and a Legacy Circle member since 2011. Teresa Kakadelas is also a member of the Trusts and Estates Council.
The International Community Foundation
The International Community Foundation is a public charity working to foster lasting philanthropy to benefit under-served communities in Mexico and Latin America. Monica Ma serves an active member of the Foundation's Advisory Board.
Scripps Health Foundation
The Scripps Health Foundation is the philanthropic arm of Scripps Memorial Hospital, one of San Diego's premier health care providers. Jon Beyrer served as a Planned Giving Advisory Board member from 2011 through 2017.
Professional Alliance for Children
The Professional Alliance for Children is an all-volunteer charity comprised of local attorneys and financial professionals who provide free legal and financial advice to families caring for a seriously ill child. Jon Beyrer co-founded the charity in 2011 and served as Chairman of the board for seven years.
Industry associations
Through leadership in highly regarded industry associations, we help to set a standard of excellence in the financial planning and advice profession.
Financial Planning Association (FPA)
The Financial Planning Association is a professional organization for CFP professionals, educators, financial services providers, and students who are looking for professional advancement. The FPA supports high standards with respect to professional competence, ethical conduct, and transparency when serving clients.
Jon Beyrer served on the board of FPA San Diego for seven years, and served on several committees for the national board. In 2012 Jon was recognized with the Heart of Financial Planning TM award for his service to the community and the financial planning industry.
The CFA Society of San Diego
The CFA Society of San Diego works to promote a high standard of ethics and sound professional standards of investment management and research, and to enhance professional knowledge and skills. Rick Brooks served as a Board Member for several years, including the role of President of the Board.
Family Wealth Advisors Council (FWAC)
The Family Wealth Advisors Council was founded in 1981 and is a national network of independent, fee-only wealth management firms that, together, manage over $5.5 billion in assets. The firms within the council share a common belief that clients come first, and they adhere to a higher standard of ethics on the behalf of their clients. Many of FWAC's members are recognized as leaders in the financial planning industry.
Stefan Prvanov is an active member of FWAC and has contributed to the studies and work the group has produced.
The National Association of Personal Financial Advisors (NAPFA)
The National Association of Personal Financial Advisors is the country's leading professional association of fee-only financial advisors. Since its inception in 1983, NAPFA has developed high standards in the field, and its mission is to champion financial services delivered in the public interest, be the standard bearer for the emerging profession of financial planning, and to provide independent objective financial advice for individuals and families.
Stefan Prvanov chaired the San Diego NAPFA Study Group in 2005-2007 and served as Board member of the West Region Board of NAPFA from 2005-2008.