Events
Periodically, Blankinship & Foster hosts informal, informational seminars and other types of events for our clients and prospects. Space is limited so please call us for more information on individual events.
Educational Series
Blankinship & Foster offers two educational series for our clients and their friends.
GUIDES
The Essential Guide to Retirement Planning
A 4-part series that answers key questions about building your plan, positioning your investments, and more.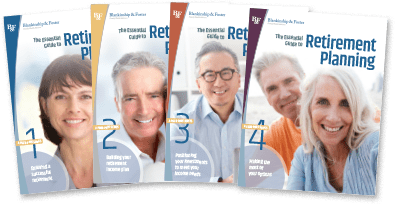 FREE Download