Speakers and Topics

Dr. Joseph Casciani
Psychologist, author and founder of the Living to 100 Club, will share inspiration to help us tap into our unlimited reserve of spirit and resilience.

Dr. Anjoulie Pujji
Geriatric medicine physician, will share her wisdom regarding management of chronic conditions as well as disease and injury prevention.

Dr. Sabrina Falquier
Culinary and lifestyle physician shares ways to improve health and longevity with nutrient-dense, delicious foods — starting with our next meal or snack.
Location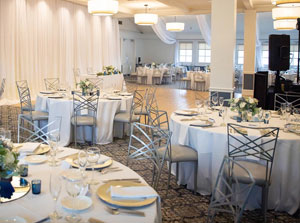 Morgan Run Club & Resort
Tuesday, October 10, 2023
10:30 am – 1:00 pm
Click Here to RSVP
by September 29, 2023.
Guests are welcome
Menu Options
Lemon Herb Chicken Breast – Linguine, Lemon Herb Jus, Seasonal Sauteed Vegetables
Citrus Ponzu Pan Seared Salmon – Jasmine Rice, Grilled Baby Bok Choy
Portabella Stuffed Mushroom Cap (Vegan Option) – Sautéed Asparagus Tips, Roasted Rainbow Carrots, Sweet Potato, Fresh Thyme