In the first part of this series, Simplifying Your Finances: Less Accounts = Less Worries, I discussed how consolidating many accounts into fewer accounts can bring immediate and gratifying results. Consolidating accounts is a great first step in simplifying your finances. But there's more work to do. In this article, I'll discuss how embracing technology can simplify your finances even more.
Go Paperless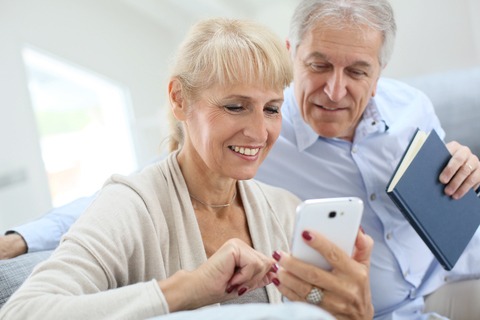 Going paperless provides a lot of simplifying benefits. It reduces the clutter around your house by eliminating paper bills and statements. All statements can be viewed online and if the need for a hard copy arises, they can be printed off. Additional financial paperwork that can be eliminated are copies of prospectuses and trade confirmations. Once you receive your monthly statement, any information from the trade confirmation will be captured there. We have found that most people don't read the prospectuses but if you want more information on the mutual fund company, this information can be found at their website. If you're not ready to go completely paperless, custodians like Schwab allow you to pick and choose which of the paperwork you receive electronically and which you receive in paper form.
Automate Payments and Savings
Another way to embrace technology and shrink your financial to do list is to use automated payments and savings. Scheduling automatic payments is an easy way to make sure that your mortgage, automobile and credit card payments are made on time. Most banks offer online bill pay. Once this is set up, the bank will simply transfer the money electronically. Ensuring the payments are received on time can protect credit scores. This doesn't mean you should stop looking at bills. There is always a chance for error so you should consistently be checking your bills to make sure the correct charges are being made to your account.
Using Apps for Checks and Transfers
Most banks have apps that can eliminate the need to go to the bank or ATM machine. One convenience of most online bank apps is depositing checks via your mobile smartphone. Through the app, you take a picture of the front and back of the check which allows depositing checks from home. What can be simpler than that!
Other new apps that make the paying and receiving of funds easier are digital wallet apps, such as Venmo. These type of apps allow you to transfer money between friends. Once you have an account, you can link a bank account, credit or debit card to it. It works similar to PayPal but only between two parties with Venmo accounts.
A Word About Security
Technology can provide a lot of benefits, but not without some danger. Unfortunately, the danger is there whether or not you do online banking or other transactions on the internet. For more information on this, please see our article, 5 Tips for Identity Protection. When performing any transaction online, it is always prudent to take extra precautions. For more information on this subject, please read How to Protect Yourself Online from the U.S. Securities and Exchange Commission.
Modern life is full of complexity, especially when it comes to managing your finances. If you feel you have too much complexity in your financial life and would like to simplify, please contact us. We can help you come up with a plan to make your financial life easier and with it, bring the clarity and peace of mind we all desire.