As the saying goes, "It takes money to make money." Nothing could be truer when you're working towards becoming a multi-millionaire. But before you grow your net worth, you first have to hit that $1 million benchmark.
One of the biggest obstacles to making your first million is that most people have very little capital early in life. New graduates are often burdened by expenses like rent and student loans, while others are starting families. Even for those that can save $10,000 a year, it would take almost half a lifetime before their net worth reaches $1 million. (In fact, the average age of millionaires is between 57 and 75 years of age, indicating it takes multiple decades of experience and hard work for most people to accumulate wealth.)
However, by saving smartly and leveraging investments, you can become a millionaire. And through the power of compounding returns, you can grow that wealth over time. The first million is the hardest to make, but the next million is easier.
GUIDES
The Essential Guide to Retirement Planning
A 4-part series that answers key questions about building your plan, positioning your investments, and more.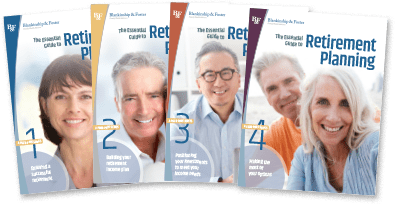 FREE Download
Speeding up
While your first million is the hardest financial milestone to reach, once you reach it, your money starts working for you. Many people create passive income for themselves by investing in stocks and assets that generate compounding interest. If you've got $1 million to invest, start by building a diversified portfolio combined with healthy risk-adjusted returns.
Stocks and bonds are good investments to begin with. Because stocks provide growth, while bonds preserve capital, a traditionally balanced portfolio should consist of 60% stocks and 40% bonds. Bonds are available in different types, including corporate, municipal and treasury.
Wealthy investors should also consider mutual and index funds that offer diversification and lower costs. Mutual funds help investors generate income from dividends on stocks and interest on bonds.
Finally, some investors believe that one of the best investments is buying rental properties. Real estate is a reliable source of passive income because of cash flow that recurs monthly, and equity that appreciates when property values increase over the years. You can invest in different types of real estate such as residential, commercial, industrial or land.
FAQS
We're happy to answer any questions you have about our firm and our processes. Here are answers to some of the questions we receive most frequently.

READ Now
Keeping the course
Whether you use your first $1 million to get to your next million, or you're saving for retirement, it's important to begin investing early. With wise investing and a diversified portfolio, your money will do the hard work of compounding for you.
Investment management advisors can help you achieve your financial milestones. San Diego Family Wealth Advisors Blankinship & Foster have been helping clients plan for their retirement for over 30 years. If you've successfully made your first million, we can help ensure the next million is easier.