"Successful Aging"
The May 24th Living Wisely Luncheon was titled, "Successful Aging."
This event featured two presentations:
Brain Health as You Age
Ways To Stay in Your Home (Hi Tech, Low Tech and No Tech)
Brain Health as You Age was presented by Amy Abrams, who explored the physical and lifestyle aspects of the aging brain, brain diseases and how to minimize the risks.
Ways to Stay in Your Home, presented by Fritze Gros-Daillon, looked at the latest innovations for making your home adaptable and livable for the stages of a long life, along with some easy and inexpensive fixes for many of the biggest challenges of living in your home as you age.
Key points from the event's presentations included:
Understanding the changes that occur in the aging brain
Spotting and dealing with the signs of dementia
Ways to reduce or delay the devastating effects of dementia
How to make your home adaptable for uncertain future needs
Easy and inexpensive ways to protect against the biggest dangers in your home
The presentation deck for this event is available for download by clicking on the image below: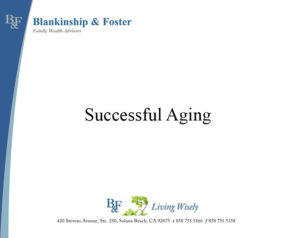 If you would like more information on this subject or future Living Wisely events, please contact our office.