Monica K. Maxwell
| Client Service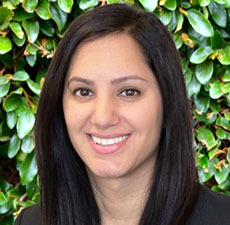 Monica Maxwell joined the financial services industry in 2005. Prior to joining Blankinship & Foster in March 2017, she was a Senior Operations and Commission Accounting Associate at a local independent broker-dealer/registered investment advisory firm.
As a Client Service Associate at Blankinship & Foster, Monica is responsible for performing a myriad of tasks, from opening and maintaining client accounts, processing client requests including transfers and distributions, responding to client service-related inquiries, trade reconciliation and reporting. She also assists with various administrative functions, database management and special projects.
Monica earned her Bachelor's degree in International/Global Studies from the University of California, Irvine. She is currently in the process of completing her Associate's degree in Accounting.
Monica was born and raised in North Carolina. In her spare time, she enjoys spending time with her family, traveling, and watching sports. She currently resides in Carlsbad with her husband and her two daughters