The below article first appeared in the June 8, 2015 Issue of San Diego Business Journal, Banking & Finance Special Report; credited to Micheal Lipkin.
Download SDBJ Article Here (PDF)

INVEST: Financial Advisors Increasingly Address Interests and Situations of Women Clients
BY MICHAEL LIPKIN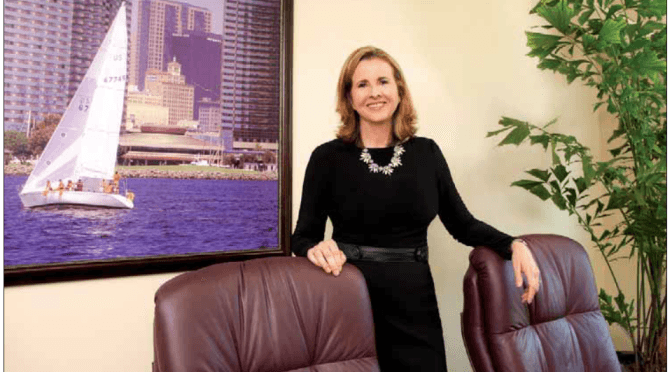 Fewer than half of the women in a recent Morgan Stanley survey said they worked with a financial advisor, and most of those who did reported their advisor misunderstood or neglected them. And some advisors who do make efforts to serve women often offer products with patronizing labels, according to a separate study from the Boston Consulting Group.
Given those conditions, it's no wonder that 70 percent of widows change their financial advisor within a year of their spouse's death, in search of a more empathetic financial planner. The Family Wealth Advisors Council – Women of Wealth Study predicted highly educated women with a net-worth of more than $500,000 are one of the largest growth opportunities for independent financial advisors.
San Diego firms are capitalizing on the need for more attentive advisors, building brands for themselves as resources for women. They've created educational programs on investment basics, launched social events to foster women-dominated networks and are even retooling their décor away from intimidating boardroom
styles.
Wise Women: Blankinship & Foster signaled its dedication to women clients last month with the promotion of Teresa Kakadelas to its executive team, in part due to her work creating the firm's Wise Women program. Kakadelas, the firm's director of financial planning, began the Wise Women luncheons four years ago and has helped teach women clients and their friends about estate planning, investment terminology and financial exploitation.
But for the most part, Kakadelas said Blankinship has already been using the best practices laid out in several industry studies, which criticized professionals who don't explain convoluted jargon to inexperienced investors or devote most of their attention to a woman's husband. Nearly 30 percent of Blankinship's clients are single women and the key to that success has been staying focused on their individual needs, she said. "We want to make sure that we're educating women and making them feel comfortable, but we might have another client who would be offended," Kakadelas said. "She doesn't need to be educated, she doesn't have time to be educated, she wants to get this, this and this done."
There are a few basic things Kakadelas wants to tweak about Blankinship, including the design of its waiting area and conference room. The high-backed chairs and long table in the conference room will eventually be replaced with more casual furniture, she said. "This isn't a very friendly environment for women," she said, gesturing around the room. "I don't think men even really like it that much either. We want it to be more open to discussion, so it's not us telling them what to do."