One of the most desirable areas to live in the entire United States is Southern California. With the balmy weather, abundance of professional job opportunities, and lovely scenery, many cities are booming. Another factor attracting folks to this location is the ability to earn a good salary, and the per year increase they can expect.
The latest census data regarding the median household income among the 50 metropolitan areas studied, has San Diego squarely in the top spot. The San Diego average household income increased 5.4% from 2016 to 2017 alone. Folks in this area enjoyed an average income growth that outpaced Los Angeles and the red hot Silicon Valley in the San Francisco Bay Area.
GUIDES
The Essential Guide to Retirement Planning
A 4-part series that answers key questions about building your plan, positioning your investments, and more.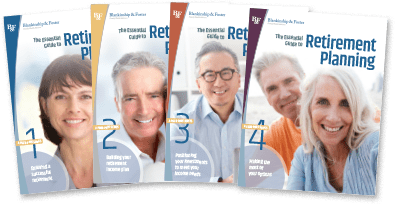 FREE Download
Where San Diego ranks
California accounts for a large, highly populated portion of the country, and recently became the fifth-largest economy in the world. Within this state alone, there are five of the 10 cities listed as having the highest household income growth in the United States. And San Diego has maintained its position at the top the list for at least three years.
Some of the big drivers behind the hot S.D. job market are military, tourism and tech, all of which are thriving industries right now. Employers are offering more attractive compensation packages to lure talented folks into the area, accounting for the increase in the San Diego average income.
FAQS
We're happy to answer any questions you have about our firm and our processes. Here are answers to some of the questions we receive most frequently.

READ Now
Where you rank
With an increase in average income comes the need for personalized investment management. As your salary goes up, it's important to work with professionals who can help you plan out a smart investment strategy.
The San Diego financial advisors at Blankinship & Foster start by getting a comprehensive understanding of your finances and your goals. We'll cover everything from your current cash flow analysis to asset protection to an investment strategy that ensures you meet your retirement goals. And we'll continue to update and manage your account to reflect any changes along the way.
The San Diego job market is hot as is the growth rate in personal income. Make the most out of your money by working with the experts at B&F. Get started today by calling to set up a consultation.