Each week, you'll receive another installment. Here's what will be covered: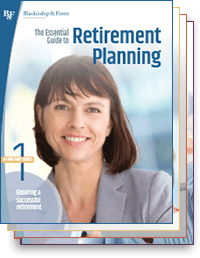 The Essential Guide to Retirement Planning a 4-part series
What every investor should know when looking ahead. Broken down into easy-to-understand steps.

Answering key questions
Can I afford to retire?
How can I make sure I won't run out of money?
What will I do in retirement?

Building your retirement plan
Mapping out your retirement goals
How to build your Retirement Income Plan.

Positioning your investments
Why Investing with Purpose is so important to your plan's success.

Making the most of your options
Why tax planning matters
Smart distribution planning
Retirement Planning Guide – Thank You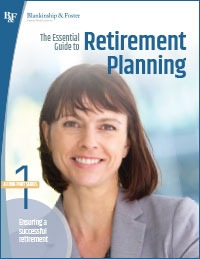 Part 1 of The Essential Guide to Retirement Planning will be emailed to you soon.
Parts 2, 3, and 4 will be sent to you in 1-week intervals. This will give you time to read and absorb it a bit at a time.
Aren't receiving your copies?
Have any questions?
Please contact us!
We help you retire successfully
Our step-by-step process guides you through planning all the areas of your finances and Investing with Purpose, so you can enter retirement with confidence.
Who we are, and what we do
Blankinship & Foster is an independent, Fee-Only wealth management firm. We've been helping clients successfully transition into retirement and navigate life events for more than 30 years.
Ready to take the next step?
Let's talk. Call us and schedule your FREE Consultation:
(858) 755-5166