"Can I really stay in this home for my whole retirement?"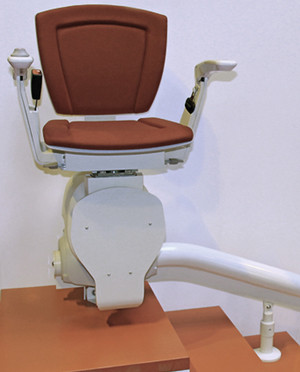 If you've ever had this thought, but put it off for another day, you're not alone. Many seniors take a "wait and see" approach—simply carrying on in their current living situation until something forces them to make a change. The problem with this is that living arrangement changes may be drastic and abrupt. By planning retirement living arrangements in advance, you may be able to avoid a drastic change and maintain your freedom longer.
Options For Planning Retirement Living Arrangements
Aging in Place
Most retirees prefer to stay in their home as long as possible. It's comfortable, familiar, and near the people and places you've lived with for a long time. The current term for this is, "Aging in Place." A successful Aging in Place plan should start with the home itself. How suitable will it be when you need help moving around?
Typically, a two story or split level home is not very "age-friendly." Modifications, such as installing ramps, rails, and easy-access showers, can improve a home's "age-friendliness." However, doing an extensive remodel can be expensive, and some age-friendly features may detract from the home's value. For more information about remodeling for aging-in place, click here: Nahb.org – Aging in Place. If modifying your home isn't feasible, you may want to consider moving to a more suitable home (such as a home or condo with a single-level floor plan) while you can still get around easily and get to know the neighborhood. Another consideration is the size of the home. How easy is it to maintain or clean?
A critical part of any Age In Place plan is a contingency for getting help when you start to need it. If there is no plan in place, the job may fall on children or friends and neighbors—which may be both unfair to them and dangerous for you, depending on what kind of care you need. Hiring professional in-home help can be a great alternative. (See, "Hiring an In-home Caregiver"). However, if you need a lot of help, the cost of in-home care can become significant. Even with a great in-home care provider, you may find that you don't enjoy being stuck in the house with limited activities or interactions.
Going Independent
An Independent Living Facility can be a great alternative to staying in the home. Independent Living facilities are designed with seniors in mind, and they offer a nice combination of security and freedom. They are generally safe places to live, yet give you the complete freedom to come and go as you please. Independent Living Facilities also offer a lot of services: housekeeping, laundry, dining and food service, activities, entertainment, and transportation – not to mention other seniors to interact with.
Independent Living Facilities may differ in the services they offer. Some may not be designed to provide additional assistance such as nursing or medical care. In a facility that is strictly independent living, seniors may be forced to move to another facility that offers the additional services they need.
It may make more sense to find a facility that has assisted living or memory care facilities within the same community.
Continuing Care Retirement Communities
A CCRC typically includes all the features of an independent living facility, but will also include an on-site care center with assisted living, skilled nursing, and memory care. Because the full spectrum of care needs is available in one location, residents of the community can avoid having to move if their needs (or the needs of their spouse) should change.
Moving to a CCRC is a significant financial commitment. According to the National Investment Center for the Seniors Housing & Care Industry, the median entry fee for CCRCs nationwide is $211,625, and the median monthly fee nationwide is $2,825. The fee depends on the property and the contract you choose. Some contracts cover all your health care and living expenses. Some may include Skilled Nursing Care, but for most CCRCs, care services are an available option at a (substantial) additional cost.
Which Option is Best For Me?
It's hard to know what your needs will be years from now. If you and your loved ones are noticing signs of needing some help, or if managing your home is becoming onerous, it's best to start planning retirement living arrangements now rather than wait until a change is forced on you. Your advisers at Blankinship & Foster are here to help with these decisions.