Over 10,000 Americans turn 65 every day. And that will happen each and every day for the next 3 decades! Age 65 used to be thought of as the age to retire. That's changed. More and more people are working past age 65; a high percentage by choice, some through necessity. But turning 65 is still an important milestone: It's the age to make some important decisions regarding Medicare.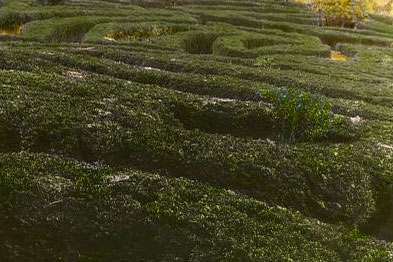 Medicare is our country's health insurance program for people 65 and older. Not to be confused with Medi-Cal or Medicaid, which are means-tested healthcare programs available to people of all ages, Medicare is available only to people 65 and older, unless a person has a specific disability that allows them to qualify early.
Navigating Medicare Enrollment
You'd think that getting enrolled in Medicare and the all choices that surround your Medicare decisions would be easy. But there are lots of ways to make a wrong turn in the maze. One of the most common mistakes is not getting signed up for Medicare on time. If you miss the deadline for signing up, you could be penalized for your lifetime. If you expect to retire when you turn 65, it's imperative that you start planning for Medicare at least 3 months prior to your 65th birthday. That's also true if you'll continue working and your employer has less than 20 employees.
If you're still working as you turn 65, and you're employed by a company with more than 20 employees, you may still want to sign up for Medicare, but only for Part A, the hospitalization benefit of Medicare. Or you may want to postpone signing up for any parts of Medicare until you retire. But either way, making a deliberate decision is important for successfully navigating the Medicare maze.
Navigating Medicare Plans, Supplements, and Prescription Coverage
Another important decision is whether to elect regular Medicare, or a Medicare Advantage Plan. There are pros and cons to each choice. Maintaining regular Medicare gives you the choice of utilizing any doctor or hospital in the U.S. that accepts Medicare recipients. But this option costs more. The Medicare Advantage route limits you to certain doctors and hospitals but there's a cost savings.
You'll also want to consider whether or not you need a Medicare Supplement policy. These policies pay for some or all of Medicare's deductibles and co-insurance gaps. There are 12 Medicare Supplement options. The best one for your situation can be determined by doing an analysis of your history of healthcare usage.
What about prescriptions? This is vital part of the Medicare equation: choosing a Part D prescription medication provider. Some people going on Medicare skip this step because they don't take any prescription medications. That's a big mistake! You should choose a Part D prescription medication plan, even if you take no medications. Waiting until later will incur penalties that raise the future costs of coverage for the rest of your life.
Support for Navigating The Medicare Maze
Because it's so easy to make a wrong turn or skip a step when it comes to navigating the Medicare maze, our firm has retained the services of an expert who specializes in this area of planning. Allen Hamm and his team are available to assist our clients with both Medicare and long-term care planning. They specialize in working with the clients of financial advisors, so all their work is from the perspective of planning, not purchasing a product. There's no charge to you for utilizing their services: We pay Allen's firm a retainer fee, as a value-added benefit to you for being our client. If you'd like to take advantage of this service, contact us and we'll make an introduction.