Teaching your children to be financially independent is no easy feat. It wasn't that long ago that most children grew up with a clear expectation: When they turned 18, they would be out of the house and on their own financially.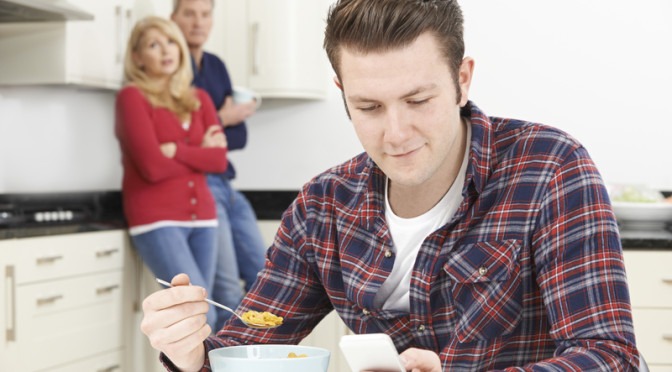 Today, that is the exception. Most young adults become financially independent at a much later age, with parents supporting them well into their 20s, or longer. Help can come in many different forms – cash, tuition, insurance, a car or a place to live.
This extended child dependency has taken root across the country. In a 2014 Pew Research Center survey, 61% of parents have helped an adult child financially in the preceding 12 months. In households of higher income, 73% of parents have given financial assistance to an adult child. Psychologists have even created a new term for this time period – emerging adulthood.
Rescuing Adult Children from Financial Disasters
As we all know, life is full of challenges. As our adult children face financial challenges, they may feel it's their parents' role to help them. If this is the case, it would be helpful to ask yourself the following questions:
How did he or she get into this situation?
Were they working hard and being responsible?
Were they being less than responsible?
Will the money ultimately go to help your adult child grow, become responsible and support him or herself?
It's important to take a step back to see if you are enabling a problem or supporting a new solution. If the financial gift is a short-term fix and no major behavior change accompanies it, the problem is only being postponed. Some of life's greatest lessons have been learned through financial hardship. It may be in the child's best interest to say no.
Postponed Adulthood
Unemployment and underemployment, poor-quality jobs and low wages continue to make it hard for younger adults to get launched financially. Unfortunately, some adult children are happy to stay on the parent's payroll without any plans to become financially independent.
Part of adult children's dependency may be a sense of entitlement and an unwillingness to accept a decline in living standards. It's hard for loving parents to know how to best express their support and when help really is in the child's best interest.
So when do you help the adult son or daughter and when do you pull the plug? Every situation is different, and there are few hard and fast rules for raising financially independent children. It's best not to do for your grown child what they can do for themselves. Most importantly, ask yourself how helping your adult child financially will affect you over the long term. Many parents may have to settle for a less comfortable retirement than they had planned or even defer retirement to a much later date.
Continue Reading about this topic in Part II: How to Launch Your Child's Financial Independence, a Four Step Process
As experienced wealth managers, Blankinship & Foster is trained in assisting with sensitive issues of this nature. If we can assist you, or anyone you know, with this type of challenge, please don't hesitate to contact 858-755-5166 or info@bfadvisors.com