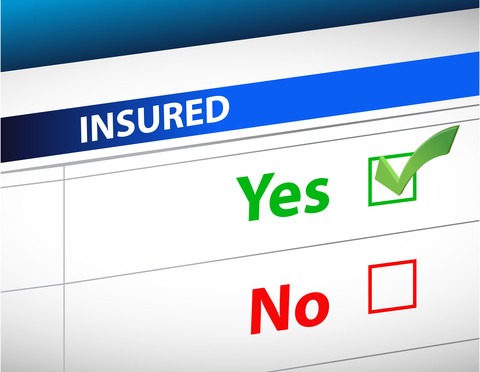 Protecting against potentially catastrophic health care costs is one of the most important financial planning steps you can take. For most families in America, that protection comes from employer-provided group health insurance. But what happens when that coverage comes to an end, whether by retirement or the loss of a job? The good news is, you have options. But you may need to act fast to avoid expensive consequences.
COBRA — a temporary fix
When you leave a job, you can continue your group health insurance for up to 18 months under COBRA (Consolidated Omnibus Budget Reconciliation Act) rules. Your spouse and dependents coverage can be continued as well. Continuing benefits under COBRA is easy and seamless, as long as you elect the coverage within the required time. It won't be cheap though: you'll pay the full cost of the premiums plus a 2 percent administrative fee. The high cost makes it important to consider other options you may have, such as buying an individual insurance policy.
The Affordable Care Act — an alternative to employer coverage
It used to be that if you lost your employer-provided group coverage, COBRA was really your only alternative if you had some kind of health issue or didn't want to go through the underwriting process. Whether you could get a policy at all, and the cost of premiums if you could, depended on the results of the various tests performed and your answers to the underwriting questions. And pre-existing conditions might still be excluded from insurance protection.
The Affordable Care Act, or "ObamaCare" changed that. You can't be denied coverage or charged more for coverage based on your health status. The biggest thing you need to navigate are the open enrollment periods and the income-based subsidy system. You can enroll in an individual plan once you lose your employer coverage, but like COBRA, you need to act quickly. Income-based subsidies can help make ACA coverage quite affordable – if your tax return income fits within the subsidy guidelines.
A big note of caution: the enrollment deadlines are important. Once you experience a life change (like getting married, having a child or losing your employer coverage), you have 60 days to enroll in an individual plan. Staying on the employer plan through COBRA does not extend the deadlines to sign up for a new plan.
Medicare — the permanent solution for retirees
For the vast majority of people retiring from the work force at age 65 or older, Medicare will be the permanent solution. Most will find that the premiums they pay on Medicare will be significantly less than their employer provided coverage. The biggest complaints about Medicare are the confusing "alphabet soup" of different levels of Medicare. There are indeed a lot of options – including Medicare Advantage, which can be very low cost or even free. Most opt for "original" Medicare over Medicare Advantage because it offers more choice and larger networks. You can't be denied Medicare coverage or charged more for coverage based on your health status. There are open enrollment periods to navigate though, and the penalties for signing up late for Medicare Part B or Part D permanently raise your costs throughout your retirement.
Retiree Health Coverage
Some employers offer group health coverage for retirees. These plans can be the retiree's main insurance, or can act as a supplement to Medicare depending on the plan and the size of the employer. They may offer the retiree more choice over doctors, treatments and prescriptions than Medicare does, but they may also be more expensive than Medicare would be.
Plan carefully for a change in health care coverage
Whether your employer-based group health coverage is ending due to retirement, termination of employment or some other reason, it's important to plan carefully. The last thing you want to do is leave a gap in your coverage and be uninsured at a time when you need medical care. Please contact us so we can help you evaluate your health insurance for previously employed options and find the right solution for you.