In 2013, Blankinship and Foster advisors Monica Ma, Teresa Kakadelas and Alicia Butera started a research project to better understand the living and care options available to our clients during retirement. They met with different service providers and visited more than half a dozen retirement communities in the area. As more information was gathered, we felt it was important to share about retirement living options with our clients. This was the genesis for our recent Living Wisely luncheon in February.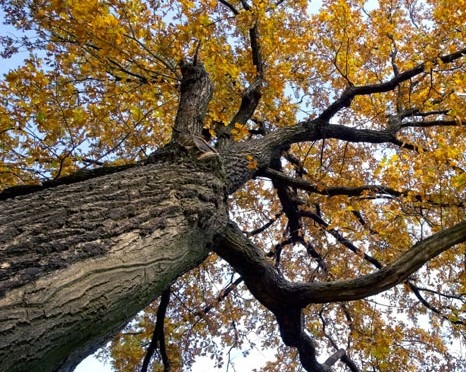 More than 80 clients and friends attended, including Jack and Sherri Blankinship. The luncheon featured presentations by experts from different perspectives in retirement lifestyles:
Jan Kovacs of New Mornings provided a general overview of the different lifestyle options. She discussed the differences between nearly a dozen options including in-home care, board and care homes and independent retirement communities. Jan clarified what is covered by Medicare, Medi-Cal and long term care insurance. She then wrapped up her presentation with a brief discussion of the cost for various types of care.
Jennifer Ouellette of LivHome discussed how inhome care can help clients stay in their homes for as long as possible. She explained the roles of care managers and caregivers and the types of services offered by each. Jennifer also talked about the importance of researching different providers given the lax regulatory oversight of this industry in the state of California.
Christina Kenner of La Costa Glen talked about the differences between Independent Living, Assisted Living, Skilled Nursing Home and Continuing Care Retirement Communities. She discussed various services offered in a continuing care retirement community like La Costa Glen, including various levels of care, recreational opportunities and dining options.
Monica Ma of Blankinship and Foster discussed a seven step process to develop a future care plan and highlighted the importance of planning ahead:
Exploring Retirement Living Options: 7 Steps to Developing your Future Care Plan
Step 1: Learn about retirement living options. What are they, how can health care can be received, how much it might cost. Also try to understand what kind of services you might require in your retirement (like memory care or skilled nursing) based on your family history.
Step 2: What resources are available. Understand what assistance family and friends can provide, and what personal assets (such as investments, real estate or long term care insurance) are available to be drawn down to cover costs identified in Step 1 for your retirement living.
Step 3: Determine your preferred payment and care. What type of services are you looking for? Are you looking to stay in your home as long as possible? Do your retirement living options meet your social, cultural and/or spiritual needs? Are they within your budget?
Step 4: Choose and research your preferred option. Visit local care providers and compare your top choices. Some facilities may allow you to "test drive" their services by spending a few days on-site to develop a feel for the community.
Step 5: Fund and finalize your plan. Earmark funds for your long term care needs. If appropriate, consider purchasing long term care insurance to cover at least a portion of potential costs.
Step 6: Develop your written plan. Write down the name and contact information for your top choices. Identify the location and nature of any insurance policies or funds earmarked for care. Write down the name and contact information of your financial advisor and long term care agent so your heirs or agents will know whom to turn to for assistance if you aren't able to communicate your wishes to them.
Step 7: Review your plan periodically. This is important if you experience a change in your life circumstances or resources. Also, because this industry is growing rapidly, changes are happening quickly and your chosen provider may be very different by the time you actually need to use them.
Attendees were also provided with a comparison chart detailing the pros, cons and costs of different retirement housing options and a worksheet attendees can use to compare different options while interviewing or visiting them. If you are interested in a copy of any of the presentation materials, or would like to discuss your specific situation and retirement needs, please contact us to schedule an appointment.