One of the best things about retirement is freedom. Without the shackles of work weighing you down, you can choose how to spend your day, and where you'll spend it.
One of those freedoms is where to live. But despite the freedom to live where you want, deciding whether or not to relocate for retirement can be complicated.
Reasons to relocate for retirement (or not)
Prior to retirement, work and family responsibilities may be the main contributing factor for the location of your home. But in retirement, all that can change. According to a retirement study by Age Wave and Merrill Lynch, two-thirds of retirees have, or anticipate, relocating for retirement. The biggest reasons cited for moving are to be closer to family and to reduce expenses.
The biggest reasons cited for not moving is that they already live close to family and friends, or that they simply love their homes.
According to the study, 80 percent of American retirees own their homes, and for most of them, the equity in their home is their largest asset. But a home is much more than just a financial asset. In fact, most of the retirees polled in the study said the emotional value of their home is greater than its financial value.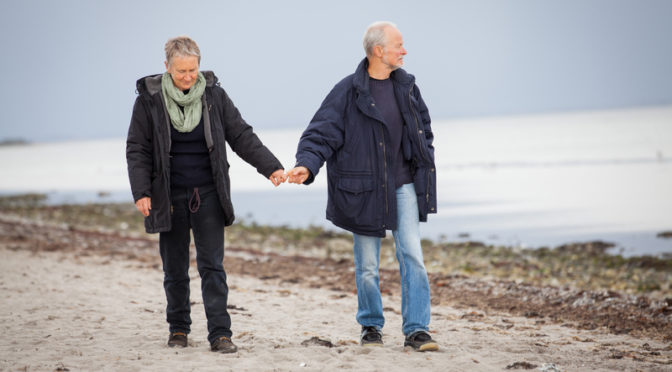 Location considerations
The Age Wave study showed that most retired Americans who do relocate favor the south Atlantic and Pacific regions, followed by the Mountain regions. Warmer weather and lower cost of living appear to be the driving factors, which explains why the southeast has the highest percentage.
Cost of living and sunshine aren't the only location considerations, though. A survey by Bankrate.com showed that retirees also base their moving decisions on leisure activities, cultural activities, even politics. And women surveyed were very likely to consider crime an important factor when deciding where to retire.
What about retiring abroad? About 400,000 American retirees are now living abroad, according to the Social Security Administration. The countries they have chosen most often: Canada, Japan, Mexico, Germany and the United Kingdom. The major factors in the decision are cost of living and access to quality healthcare.
FAQS
We're happy to answer any questions you have about our firm and our processes. Here are answers to some of the questions we receive most frequently.

READ Now
Downsizing when you relocate for retirement
The Age Wave study showed that when retirees move, about half of them downsize to a smaller or less expensive home. The biggest reason cited for downsizing is that with the nest empty, there is no longer a need for as much space.
Downsizing can have a powerful double effect on your finances; it can reduce living expenses, and it can free up equity to be deployed as liquid funds in retirement. For many retirees, the equity in their home represents most of their wealth, and they need to free up that equity to fund their retirement.
Some retirees have experienced "downsizing disappointment" however. The reduction in expenses isn't always as much as expected, and after paying the costs of selling their home and buying a replacement home, many come away with less liquid money than expected. For most though, downsizing makes sense financially—especially if you can get rid of your mortgage payments in the process.
Aging considerations
Later in life, aging factors come into play for retirees as well. Many retirees consider how "aging friendly" a home is when deciding to stay or move. As we discuss in our article, Successful Aging In Place: Staying Home, Staying in Control, safety, ease of movement, and convenience are the most important factors for where later in life retirees choose to live. Not to mention ease of maintenance. That back forty of grass may be beautiful, but will you really want to mow it when you're in your eighties?
Aging considerations don't stop at the house. For many aging retirees, access to healthcare, services and shopping are the biggest considerations. Social engagement is also a driving factor. Proximity to friends, family, church, and community are among the largest considerations for where aging retirees choose to live.
Retirement relocation is a Big Decision
It's best to put serious thought into a decision as large as where you'll live well before it's time to retire. Keep in mind though, that it doesn't have to be permanent—you can always make course corrections. At Blankinship & Foster, we help you weigh all the financial and non-financial factors of where (and when and how) to retire. Contact us today to learn more about how we help retirees with major life events like deciding whether or not to relocate for retirement.
Source: https://mlaem.fs.ml.com/