When COVID-19 first became big news in the United States, the initial reaction caused a slowdown in the San Diego real estate market as well as many other housing markets around the country. Listings dropped and homes that were already on the market at the time took longer to sell.
However, the trend quickly shifted due to a combination of decreased supply and record low interest rates. The mortgage rates dropped to less than 3% on 30 year fixed-rate loans for the first time in half a century. Low mortgage rates incentivized buyers, but at the same time, homeowners were reluctant to list their houses.
GUIDES
The Essential Guide to Retirement Planning
A 4-part series that answers key questions about building your plan, positioning your investments, and more.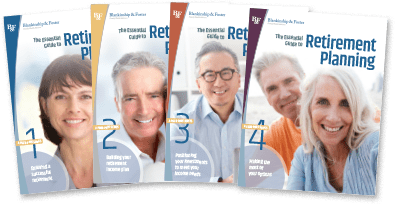 FREE Download
With the San Diego real estate inventory low, local agents reported receiving multiple offers within days of a listing hitting the market, driving average home prices up by an astounding 9% over the previous year.
How this impacts you
Unfortunately, the COVID-19 pandemic continues to rage across the United States, and people are becoming infected at record daily rates. If you are planning on buying or selling a home in San Diego in the near future, you will need to be aware of the market conditions.
When entering the San Diego real estate market with the goal of purchasing a primary residence, you will need to act quickly when you find a home and be prepared for multiple offers driving up the asking price. The same holds true when investing in property.
ACCREDITATIONS & AWARDS
We're proud to have been honored by some of the organizations in our industry.

MORE Details
Keep in mind that if you plan to rent out your investment property the pandemic has resulted in higher than average unemployment which has created a dip in the rental market. Many folks between the ages of 19 and 29, who generally rent their housing, have had to move in with a parent or grandparent instead due to loss of income.
What to do next
The bottom line is that investment management during a global pandemic is tricky. The qualified advisors at Blankinship and Foster in San Diego can help. Check out our resources for investors page where you can find valuable information to help you make good financial decisions.
Our Team
As a client of Blankinship & Foster, you have a dedicated team of financial advisors, service and support professionals.

Meet Blankinship & Foster