We're proud to introduce our very first Wealth Management Resident, Arley Gonzalez. Through the course of his residency, Arley is to complete a three-year program where he will rotate through various key departments within our firm, starting with client service, followed by financial planning, and lastly investment management.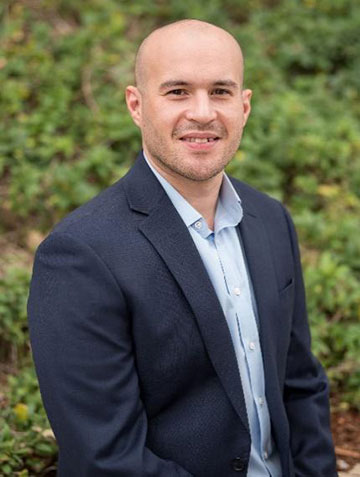 Prior to joining Blankinship & Foster, Arley served in the U.S. Navy as a Helicopter Search and Rescue Crewman. Arley earned his Bachelor of Science degree in Financial Services from San Diego State University and is currently working towards the Certified Financial Planner designation.
When not at work, Arley spends his time hiking or by the beach with his wife Rachel and their two furry dogs, Oakley and Monkey.