The American Rescue Plan Act of 2021 (ARP), which was signed into law on March 11, 2021, is billed as "One of the most progressive pieces of legislation in history." It provides a broad range of relief and support. We covered the parts of it that affect individuals in our article, Coronavirus stimulus round 3.
The relief includes health insurance assistance which can be critical to those who have lost who have lost their job and their healthcare coverage along with it. Here are some of the key provisions:
COBRA Premium Assistance
COBRA is the program that allows terminated workers to continue their health coverage, usually for a period of six months. However, the cost of coverage for the employee is usually a lot higher than they were paying while working.
Under ARP, "Assistance Eligible Individuals" can have their premiums paid for them for up to six months from April 1, 2021 through September 30, 2021. The employer/plan sponsor is responsible for paying the COBRA premiums for the Assistance Eligible Individuals and then recovering the cost through payroll tax credits. The employee must be eligible for COBRA based on a qualifying event (termination of employment or reduction in hours worked).
An important note is that employees cannot sign up for Affordable Care Act coverage until the COBRA benefits have ended. This means that once the paid premiums expire in September, the employee will have to pay the full COBRA premiums until Jan. 1, 2022.
GUIDES
The Essential Guide to Retirement Planning
A 4-part series that answers key questions about building your plan, positioning your investments, and more.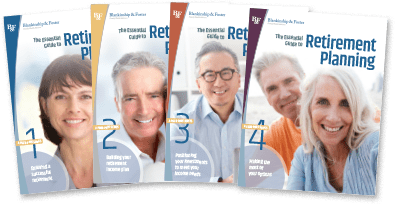 FREE Download
ACA Marketplace subsidies for unemployed and low Income
The ARP extends all the CARES Act unemployment insurance benefits through September 6, 2021. They can get health insurance subsidies as well. For people who are eligible for unemployment benefits, ARP provides enhanced health insurance subsidies for insurance plans on the ACA marketplace. People who receive unemployment benefits at any time in 2021 will be eligible for a zero-premium benchmark silver plan this year.
People with incomes of up to 150% of the Federal Poverty Level (FPL) can now get silver plans for zero premium with reduced deductibles. Low-income people can qualify for premium-free silver plans with modest deductibles for covered health benefits. To receive this, the health insurance must be purchased through Healthcare.gov or a state program.
ACCREDITATIONS & AWARDS
We're proud to have been honored by some of the organizations in our industry.

MORE Details
Next Steps
These are significant changes that will help make private coverage more affordable, at least temporarily. However, they were enacted after many people had already enrolled in 2021 marketplace plans. It will take time for federal and state agencies to implement these changes, including updates to marketplace subsidy eligibility systems, drafting of model notices, and revision of tax forms.
The Department of Health and Human Services has announced that the enhanced ACA premium subsidies will be available through HealthCare.gov beginning April 1, but other changes in the ARP may take more time. Under the current special COVID enrollment period, people will have until May 15 to newly sign up for coverage or change plans to take advantage of the additional help.